Make your team a revenue-driving machine
Liquid & Grit is the market-leading product insights firm in mobile gaming. We have everything you need to identify the most impactful new features, stay on top of the market, and understand the best practices of app development.
Thousands of Product Owners in Small to Enterprise Developers
Your Key to Industry-Leading Gaming Insights
Empower your product innovation and strategic decisions with our comprehensive, trend-spotting reports for the ever-evolving gaming industry
Be informed of the latest revenue driving features and events.
Download level, economy, and KPI spreadsheets.
Stay primed to revenue shifts, market adjustments, and platform changes.
Save time with concise summaries of all the major product releases.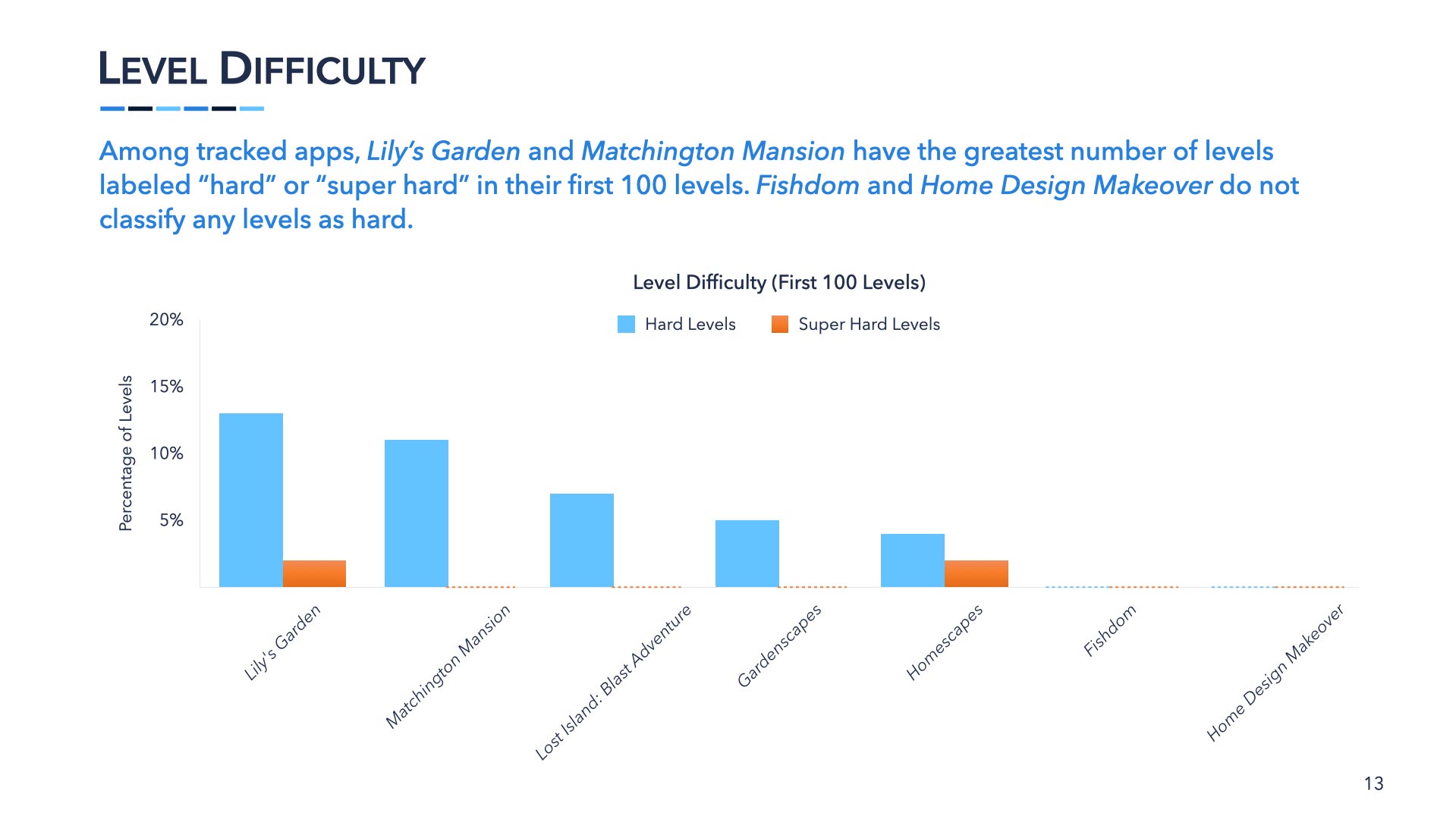 Get Everything You Need Right Now with Custom Reports and Research
Expert Inputs
Brett Nowak's experience in gaming and his team of analysts make even the most complicated questions and topics simple to understand and adopt.
Helpful Tools
Side-by-side comparisons, downloadable spreadsheets, and straightforward reports help you make sense of your options.
Tailored Insights
Tell us more about you and your needs and we'll recommend the best features for your games, simple ways to improve retention and monetization.
The most successful mobile gaming companies use Liquid & Grit to create better products
Our customers range from public companies to startups to consulting firms. These companies benefit from our monthly Reports, Deep Dive Analysis, and online tools in the Impact Portal. Join now to learn new mechanics, ideate fast, collaborate better, and know market changes soon.
Christina Osmun
Director of Product at GSN
"We used Liquid & Grit's economy reports to rebalance our app's economy. The results were incredible! We saw an 800 basis points improvement in our D1 retention and 400 basis points improvement in our D30 retention.
The Liquid & Grit's economy report allowed us to rebalance our economy in days instead of weeks. We also increased the time spent in-app per active user by 57% percent."
Jean-Philippe Mallette
Product Manager at Ludia
"I have read not twice ... but three times all your puzzle reports! Now I am reading the RPG. Thanks to you and your team for your teaching. Obviously a big fan here.
L&G inspired the distribution strategy of our Elite Dragons, which yielded ~5x more revenue than our regular dragon distribution strategy"
Joseph Kim
CEO at Lila Games
"Liquid & Grit reports are the best in the industry. From the multiple research services, reports, and consultants I've purchased and hired over the past 5-10 years Liquid & Grit reports provide by far the best value and highest insights. Also, Brett Nowak is just a really great guy. I would invite anyone to DM me on LinkedIn if you have any doubt."